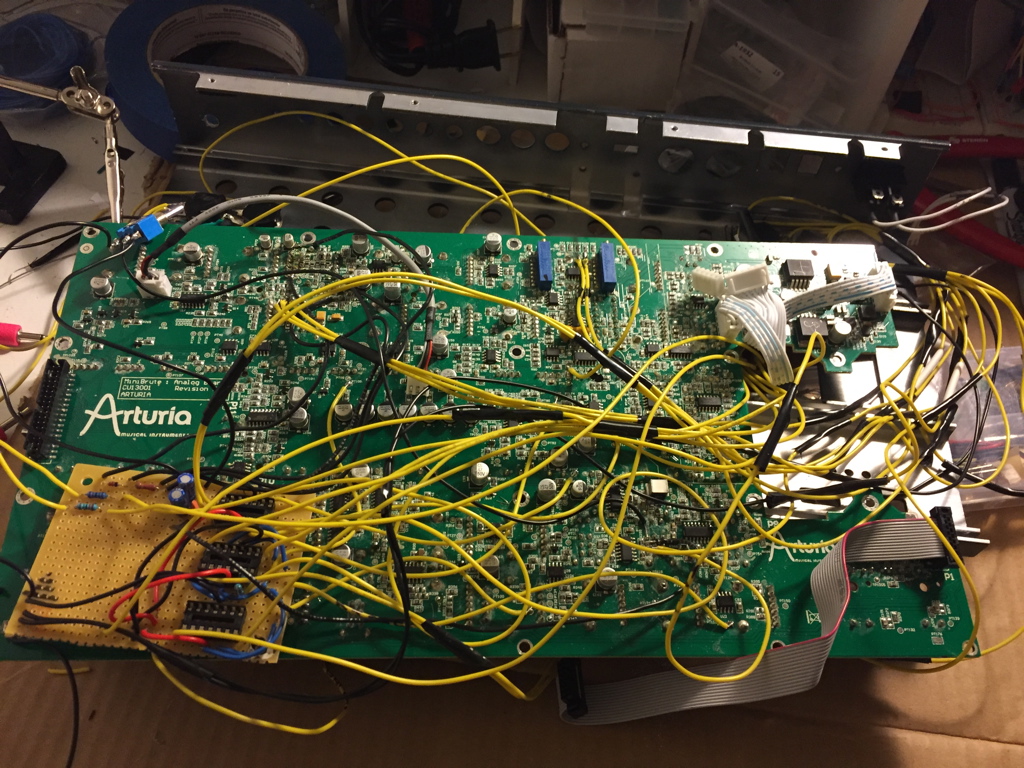 Arturia MiniBrute Modification
This modificiation expands the Arturia Minibrute's internal modulation matrix and provides buffered outputs that allow internal control voltages to interface with external modular synthesizers.
These modifications were able to be executed thanks to the schematics provided on
HackaBrute
.
Modifications Include:
Filter FM via Triangle and Saw Oscillator Waveforms; Whitenoise Generator.


Pitch Modulation via the Filter Envelope and Whitenoise Generator.


LFO Rate Modulation via Filter Envelope, Keyboard CV, Mod Wheel CV, Aftertouch CV, and External CV input.


Oscillator Hard Sync Input


Switchable Vibrato Rate: Audio, Sub Audio.


Buffered outputs for Mod Wheel CV, Aftertouch CV, Filter Envelope, LFO.